Proud registered breeder with MDBA
These days breeders are notorious for cheapening down their breeding's of Rottweiler puppies in an effort to conserve money and risk. Discounted pups are just that…discounted junk that have no value because they were poorly bred.
Don't get caught, cheap puppy means high cost on the long run..
Meisterhunde Rottweilers are 100% committed in the preserving and promoting the breed as it was meant to be..
If you want an all around Rottweiler, one with size, power, great head piece, with guarding ability, consider us.
All sold, other pups available..
Below is self-explanatory, don't get caught buying cheap pups..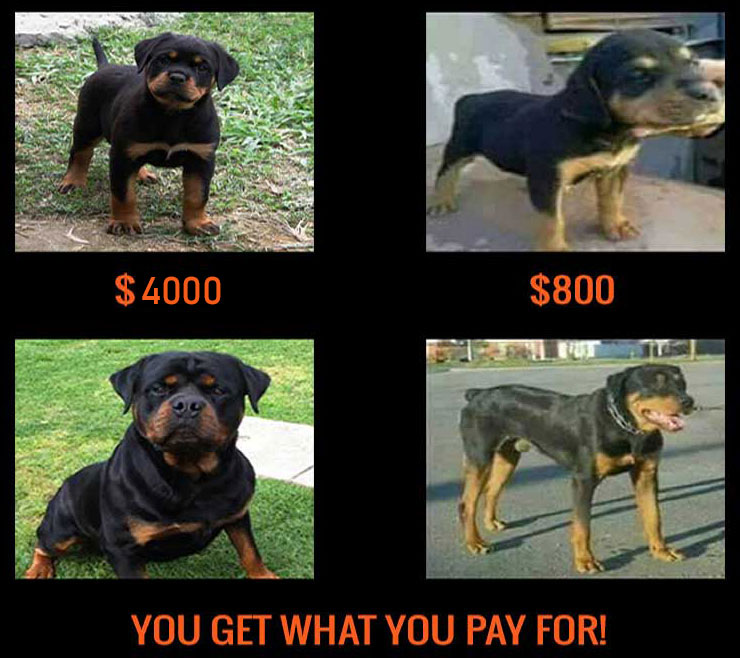 Email us for details hunde1@bigpond.com
Quality pups available, read https://meisterhunde.com/puppies/three-easy-steps-to-owning-a-meisterhunde-puppy/ to find out how you can own one.